Whitepaper
Cybersecurity Insiders 2018 Application Security Report
Read this in-depth analysis to see how your application security program compares.
What happens when you mix swelling application portfolios and eager attackers? According the 2018 Application Security Report from Cybersecurity Insiders, you find 62% of organizations less than fully confident in their application security posture.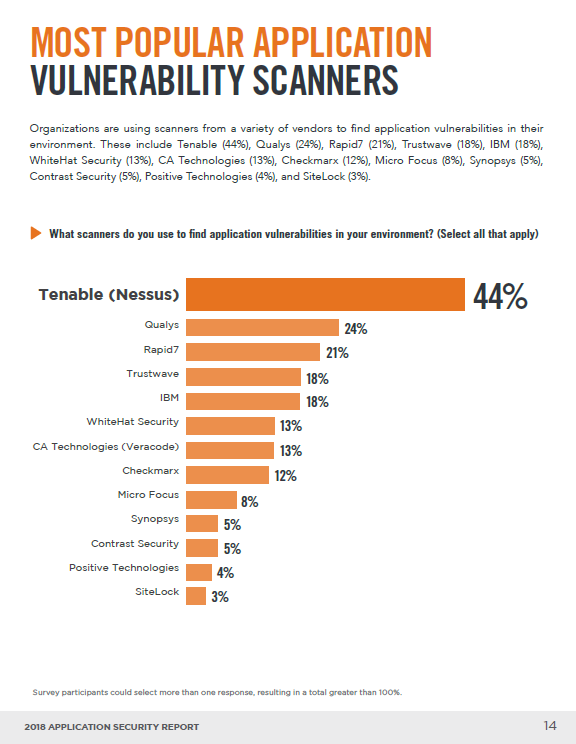 With over 20 charts and graphs, the 2018 Application Security Report gives you insight into the most critical appsec trends and challenges, and provides an overview of the tools cybersecurity professionals choose first when keeping applications safe and secure.
A sample of the findings include:
57% of respondents are less than fully confident they know all applications in use
53% have less than adequate application security resources
50% expect their budgets to increase in the next 12 months
48% are lacking data needed for prioritizing remediation
44% find application vulnerabilities with Nessus – 20% more than any other vulnerability assessment solution
Based on 437 survey responses gathered between July and August 2018, the 2018 Application Security Report was developed in partnership with the 400,000 member Information Security Community on LinkedIn. Tenable is a sponsor of this report.
Register now to receive your complimentary copy.
Vulnerability Management
Web Application Scanning